Six Common Questions About Epizyme.
Q: What is Epizyme?
A: Epizyme is a pancreatin powder produced from whole, raw pork pancreas.  It is designed to be mixed with food prior to feeding to break down protein, fat and carbohydrates to make them easier to absorb in cases of Exocrine Pancreatic Insufficiency. Each teaspoonful (@2.8 grams) of Epizyme contains:
Lipase………………..71,400 USP Units
Protease…………. 388,000 USP Units
Amylase …………. 460,000 USP Units
Q: Is Epizyme a prescription drug?
A: Yes. Epizyme requires a prescription from your veterinarian. We believe that your veterinarian is always your best source for the diagnosis and treatment of your pet.
Q: Where is Epizyme sourced and manufactured?
A: Epizyme is a high quality porcine pancreatic powder. Our raw material is sourced in the US and Canada only, Our US manufacturing facility is fully validated, in strict adherence to cGMP and is FDA, ICH, EMEA, JP and CPMP compliant. Epizyme meets or exceeds the quality standards of any competitive veterinary product.
Q: How is Epizyme packaged?
A: Epizyme is bottled in 12 oz. and 8 oz. powder presentations.
Q: Does Epizyme contain Vitamins A, D and E or B12?
A: No. Products containing these additional vitamins may reference studies related to the need for these vitamins in dogs and cats with EPI but few if any have done the necessary research to determine what effect combining these vitamins with pancreatic enzymes has on the potency or efficacy of the vitamins themselves over the course of the expiration dating. As each case of EPI is unique, not only do the enzyme requirements vary on a case by case basis but the supplementation requirements may vary as well. We believe that the needs for your pet's vitamin supplementation is best determined by your veterinarian. In other words, we do not use the additions of these vitamins as a marketing tool.
Q: Where can I purchase Epizyme?
A: Epizyme is available through your Veterinarian or with a prescription from your Veterinarian through a reputable on line pharmacy.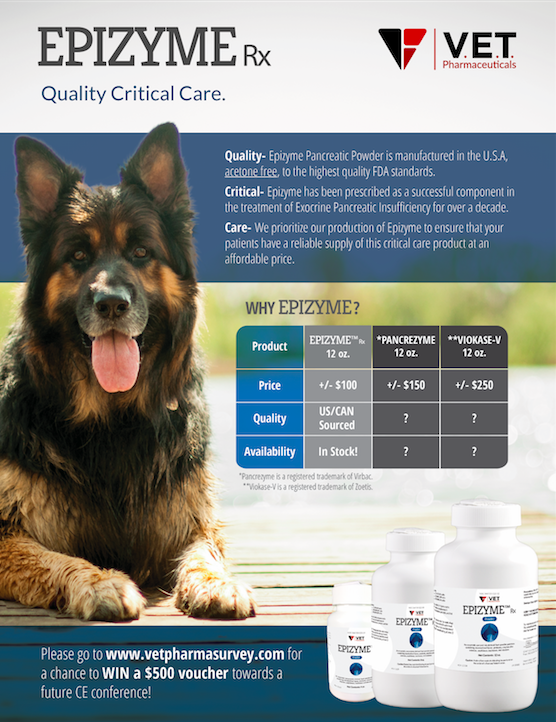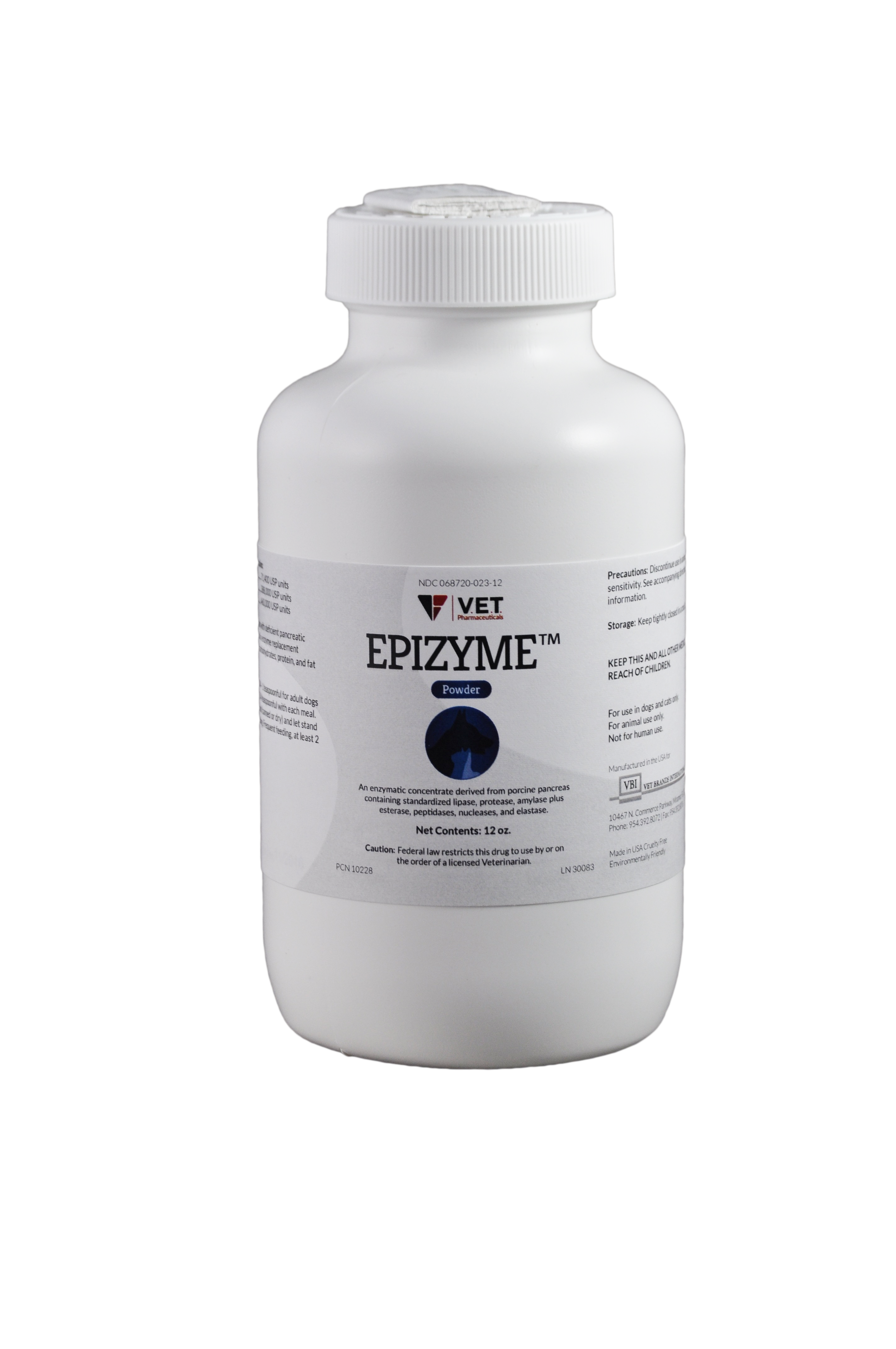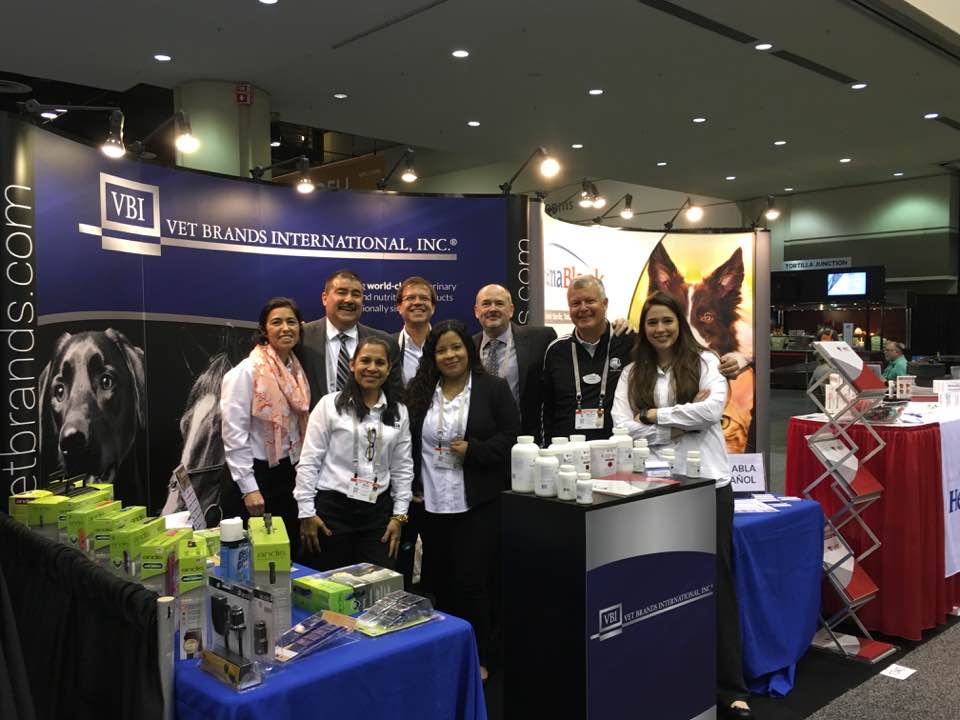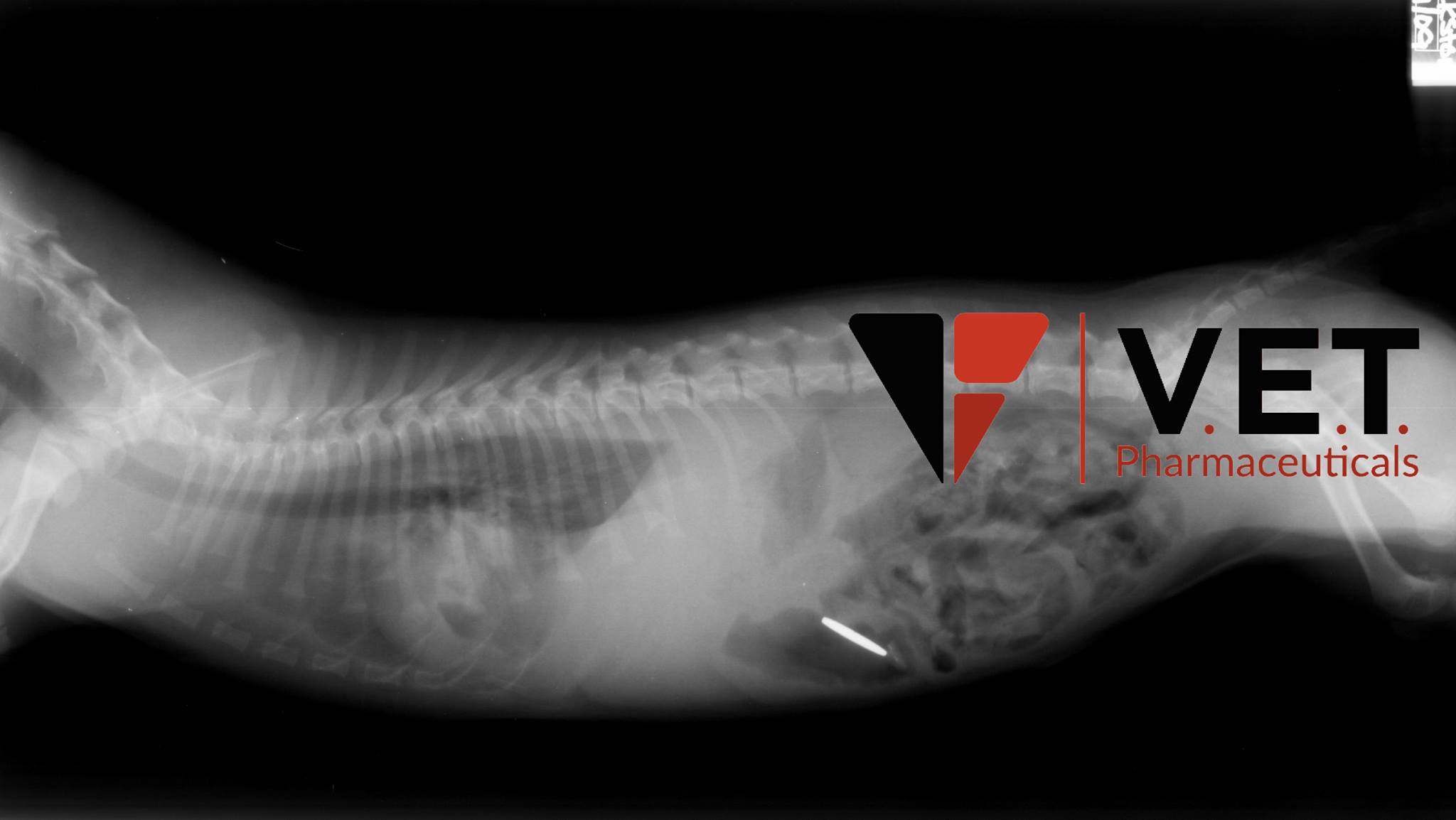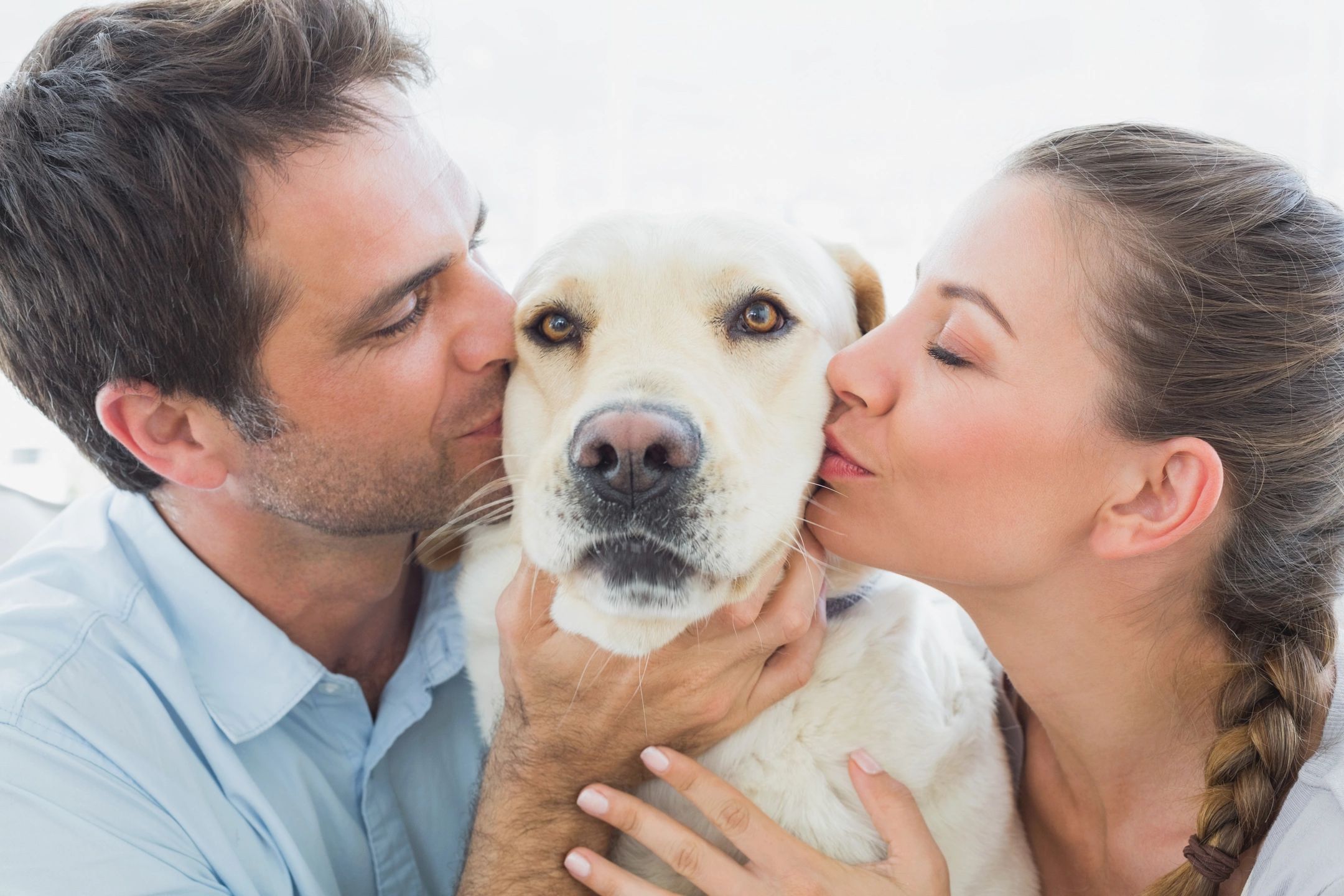 Healthy Pet Products

100%

100%

Better for Your Pet

100%

100%

Low Prices!

100%

100%

Healthy Pet Products

100%

100%

Better For Your Pet

100%

100%

Low Prices!

100%

100%
Healthy Pet Products

100%

100%

Better For Your Pet

100%

100%

Low Prices!

100%

100%